WELCOME TO THE OFFICIAL WEBSITE OF SMALL TOWN TITANS. YOU CAN FIND EVERYTHING YOU NEED HERE AND MORE
~ PHIL, BEN, & JONNY
---
NEWS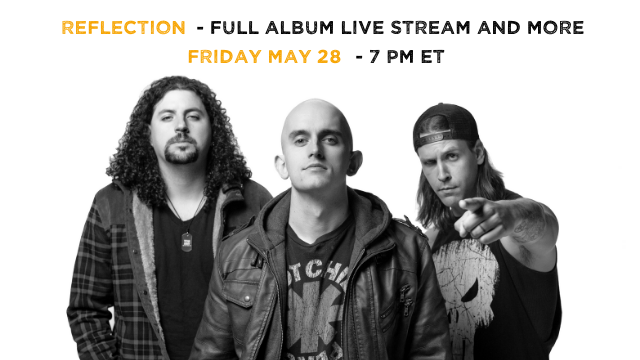 We're playing our record "Reflection" and more in its entirety, and you're invited to the live stream party! Get your tickets now here. Limited edition ticket packages are available, including a Zoom after party.
Titan Army subscription service members will be emailed a discount code for all ticket options.
– This is a LIVE show on stage, with lights, multiple camera angles, professional audio, and more. This is not a pre-recorded live stream.
– A live chat room will be in use during the show, and we'll be reading your comments from the stage!
– Can't watch it live? Buy a ticket and watch anytime within 48 hours!
Happy St Patrick's Day! 🍀
This song is for every hard worker out there who just needs to relax every now and then. Sometimes that's the only reason you need to have a drink.
Titan Army 'til death.
For those of you who want to support this band FOREVER, here's the shirt for you.
This shirt was made in collaboration with our friends at Dirty Bourbon Clothing. Get yours now before they're gone here.
Each tee comes with a free Koozie so that you can toast the Titan Army!
Only 100 available!
Dirty Bourbon was founded by our good friend Jamey, who some of you may have met at the merch booth on previous tours. Jamey is a great dude, and we can't thank him enough for driving us around, especially at night! Be sure to check out everything Dirty Bourbon is up to.